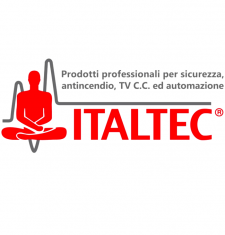 ITALTEC
ITALTEC Srl has been operating in the security field since 1979, in the sectors: Intrusion detection, Access Control, Fire Detection, T.V.C.C. and Automation.
With a consolidated experience, he currently works as an official and direct distributor for the most important brands in the sector such as Panasonic, Notifier, Daitem, Combivox, CIAS, Plexa, Yuasa, Neovo, LG and Hikvision
for which it has a warehouse with a wide assortment of products, completed by a wide range of standard cables, in the various sections and types, and by a complete series of accessories.
The aim of ITALTEC Srl is to offer an increasingly better service to customers, based on the immediate availability of the equipment and on the technical consultancy service for the design, installation and configuration of the systems