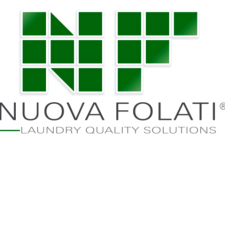 Nuova Folati
Nuova Folati S.r.l. is a Company that has been working in Italy and Europe for more than 70 years in the Industrial Laundry, Public Hospital and Private Health (RSA, nursing homes, etc.).
Its plans, manufactures and distributes technical items used for both the improvement of production line, an integral part of the laundering process , as well as in the patient assistance during the recovery period in the health facilities at all levels.
This company has held ethical and sustainability principles as its strong points in guiding the Company, with its vision always aimed toward the future.