Funding: Fondazione Medici con l'Africa CUAMM (Padua – Italy), with the financial support of four banking foundations (Cariverona, Cariparo, Cariplo and San Paolo)
Place: Aber(Uganda), Wolisso (Ethiopia), Tosamaganga (Tanzania), Chiulo (Angola)
Duration: 2012 – 2018
ISF role: technical partner
Ethiopia: The project, started in 2012, saw the entire computerization of the Wolisso hospital, in the Oromia region, with an adapted version of OpenHospital to support the patient flow peculiar to the structure.
The operation required 9 missions; the two of the 2018 allowed the computerization of accounting through the OPENERP application. Now the hospital is able to record revenue and expenses with operational competence and all the events relevant to the budget of the structure itself. This result allows the administration of the hospital and its donors (EU, Cuamm, CEI, foundations) to improve control and optimize the financial flows.
The project was repeatedly cited as a pilot and often cited as an example in the journal Health and Development by CUAMM.
Tanzania: The project, started in 2014, saw a dense series of missions (about 2 per year, the last in 2018) for the computerization of the accounting flow through the use of the OPENERP application. The operation also required a tight, still ongoing on remote, training of staff who also adopted new internal procedures in order to improve the quality of collected data. In the near future we aim to extend the application with a module for collecting clinical data integrated with accounting. The hospital is now able to independently record all relevant financial flows.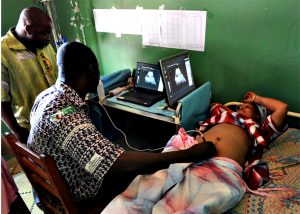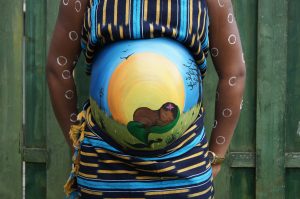 Uganda: The project, started in 2013saw ISF as consultants and facilitators in the computerization of the hospital of Aber, Lira region, through the use and training on the Care2x application, already widely used in the country.
Thanks to a close collaboration between all the actors involved (Cuamm, hospital and Ugandan Catholic Medical Board) A profound transformation has been achieved in the data collection of the structure, reaching 100% of the clinics and, from this year, also the Hospitalization departments. From the next mission will be introduced the use of tablets during the visits of the doctor on duty.
Angola: The project, started in 2016, led to a modest computerization of the only pharmacy of the Chiulo hospital, Cunene region, one of the poorest in Angola. To date, the project has seen two missions in which the use of OpenHospital software for the stock management module has been installed and explained.